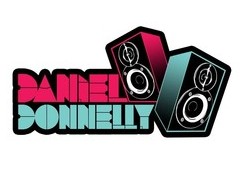 Dan Donnelly is a 21 year old student from Falkirk, Scotland. His passion for dance music lies within Progressive House and Techno. Only starting producing his own tracks months ago, he has had great success to date.
He understands the music business is a very competitive market in which there are millions of young producers alike. He realises it takes great determination, hours of hard work and a lot of luck to succeed in this industry.
Daniel had his first track released on the 11th of December 2011. The track 'Sias' went out on Miami based label 'Miami House Muzik' and so far has held great positive feedback including airplay on Glasgow's Subcity Radio show 'Synth'.
The track was part of a Various Artist EP and is available to buy now at all major distribution sites (Beatport, iTunes, Amazon, Play.com, HMVdigital ect.)
The Feb 8th 2011, saw the release of his first artist EP on 'Muchiq Records'. The EP which is titles 'Playing Serious' has already gathered the support from some of the biggest names in the business including Funkagenda, Paul Taylor and Steve Murrell.
It contain the track 'Playing Serious' which has a driving techno feel which many have accredited to a similar sound to none other than Mark Knight. 'Playing Serious' also features a track called 'Ljus' which has had nothing but positive feedback. The EP is out on most major sites so show your support and grab yourself a copy!
Over the next few months, Dan has a number of productions being released. One he is particularly looking forward to is the release of his second EP, titles 'Midnight', going out on 'MidnightMood Recordings' The EP features 3 tracks; Deep In You're Heart, Know That Feeling and Tompoco. All 3 tracks form a great Ep and cover a variety of different house genres.
Another anticipated release; is a big remix of Carlos Russo's track 'Wonderland' set for release over the next few months… His remix will be featured alongside other remixes from Jason Chance, Matan Caspi and Incognet. Keep an eye out for that one!
Dan also has a funky house track going out on 'Kushtee Records' called It's A House Thing. Great funky sounding track, sure to make dance-floors move! Set for release on 16/05/2011.
Lastly in another release going out on Muchiq Records again, this time, a remix of Jelly For the Babies track 'Different From The Others'. This remix is a progressive monster with massive sounding synths and big sounding drop! Release date TBC…
In terms of live performing, Dan is holding a regular slots at club nights 'JILTED' and 'EXILE' in Glasgow.
He has many sets lined up over the next few months so be sure to watch this space.
Daniel Donnelly on Beatport

Get in touch with Daniel Donnelly online: